Our Directors
Andrew Cody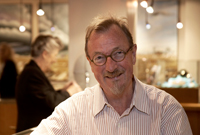 Building on a consuming interest in science and gemstones form early childhood, Andrew established a wholesale and cutting business in 1971 which later expanded to include exporting to Europe, Japan and the USA.
In 1999, He became an Associate Research Officer of the Australian Museum. He has served the industry in a number of official capacities including President of the Australian Gem Industry Association and Foundation Member and Chairman of the Australian Jewellery and Gemstone Industry Council. In 2007 he became World President of the International Colored Gemstone Association (ICA).
Andrew's first publication, "Australian Precious Opal - a Guidebook for Professionals" is used extensively worldwide by the industry. It has been published in English and Japanese.
Damien Cody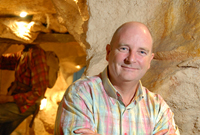 After completing a Diploma in Business Studies, Damien carved a highly successful career in the insurance and financial services sectors where he held senior executive positions with a number of leading international organisations.
His passion eventually led him to the opal industry where he and his brother are directors of a leading Australian opal exporting company which also operates retail opal stores and museums in Australia. These companies have won Government Export and Tourism Awards for excellence in these fields.
Damien has served the industry in a number of capacities including as International Colored Gemstone Association Ambassador to Australia.
Max Lane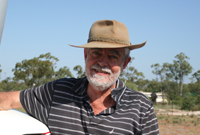 Max has a degree in Gemmology and has a long history in the gemstone industry in Australia. He has served as Federal President of the Australian Opal and Gemstone Association (AOGIA) and Chairman of the Australian Jewellery and Gemstone Industry Council.
A qualified pilot, he regularly flies to the opal fields of Australia where he has long been a familiar figure.
Max founded his business in 1971 and built it into one of Australia's largest opal companies. He has been an active participant in the Australian opal industry for more than 40 years and is renowned globally as a leading exporter of boulder opal.