Australia's Leading Opal Jewellery Co.
The National Opal Collection is the leading supplier of Australian opals, including beautiful white, black and boulder opals, as well as exquisite opal jewellery. Our company, with over 50 years experience in the gem and jewellery trade, is recognized globally for our stunning Australian opals & beautifully-crafted jewellery.
Located in the heart of Sydney and Melbourne and showcased in two stunning showrooms, The National Opal Collection is a treasure trove of beautiful Australian opals. Whether it be a romantic gift, a treasured heirloom, an investment stone, a fashion statement or a souvenir of the trip of a lifetime, the National Opal Collection will have just the piece for you.
The National Opal Collection is able to provide Australian opals direct from the opal mines to you. We are involved in opal mining, opal cutting, jewellery design and manufacture. Not only will you be buying with confidence at competitive prices, you can also enjoy our incredible opal museum displays. Here you can discover the link between opals and the dinosaur! See opalised fossils of prehistoric animals and plants displayed amongst three dimensional dioramas of prehistoric Australia.
If you're wanting to purchase an opal and can't visit one of our showrooms, our online store provides you with the convenience of shopping from home, whilst selecting from a range of beautifully crafted Australian opal jewellery. We stock loose opals, opal earrings, rings, pendants, pearl enhancers, bracelets, cufflinks, lanyards and more!
You can shop with confidence on our online store. We provide a thirty-day money back guarantee if you are not completely satisfied with your purchase. In addition, we also offer a one-year warranty on all online store items.
All international customers shop with us GST FREE (Goods & Services Tax).
We also provide FREE shipping for all orders over $500 AUD.
Latest news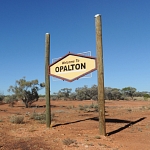 The 39th LRMA Annual General Meeting will be held this Saturday at the Bowling Club starting at 11am. All financial member...
More...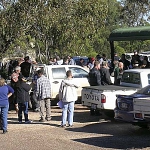 The latest census put the population at 2492 but the big sign on the road into town defiantly declares: ''Lightning Ridg...
More...